Could This Be My Favorite Online Quiz Result Ever?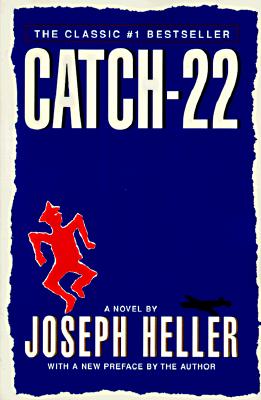 You're Catch-22!
by Joseph Heller
Incredibly witty and funny, you have a taste for irony in all that you see. It seems that life has put you in perpetually untenable situations, and your sense of humor is all that gets you through them. These experiences have also made you an ardent pacifist, though you present your message with tongue sewn into cheek. You could coin a phrase that replaces the word "paradox" for millions of people.

Take the Book Quiz at the Blue Pyramid.
Found via Becky's Book Reviews, this little quiz changes subsequent questions depending on how you answer. It also appears to have the ability to determine your politics without asking a single question about them. Eerie.

SCROLL TO KEEP READING THIS POST
Filed under: Uncategorized
About Betsy Bird
Betsy Bird is currently the Collection Development Manager of the Evanston Public Library system and a former Materials Specialist for New York Public Library. She has served on Newbery, written for Horn Book, and has done other lovely little things that she'd love to tell you about but that she's sure you'd find more interesting to hear of in person. Her opinions are her own and do not reflect those of EPL, SLJ, or any of the other acronyms you might be able to name. Follow her on Twitter: @fuseeight.